Great workdays.
Happy customers.
Keep everyone connected,
work teams and customers, wherever they are.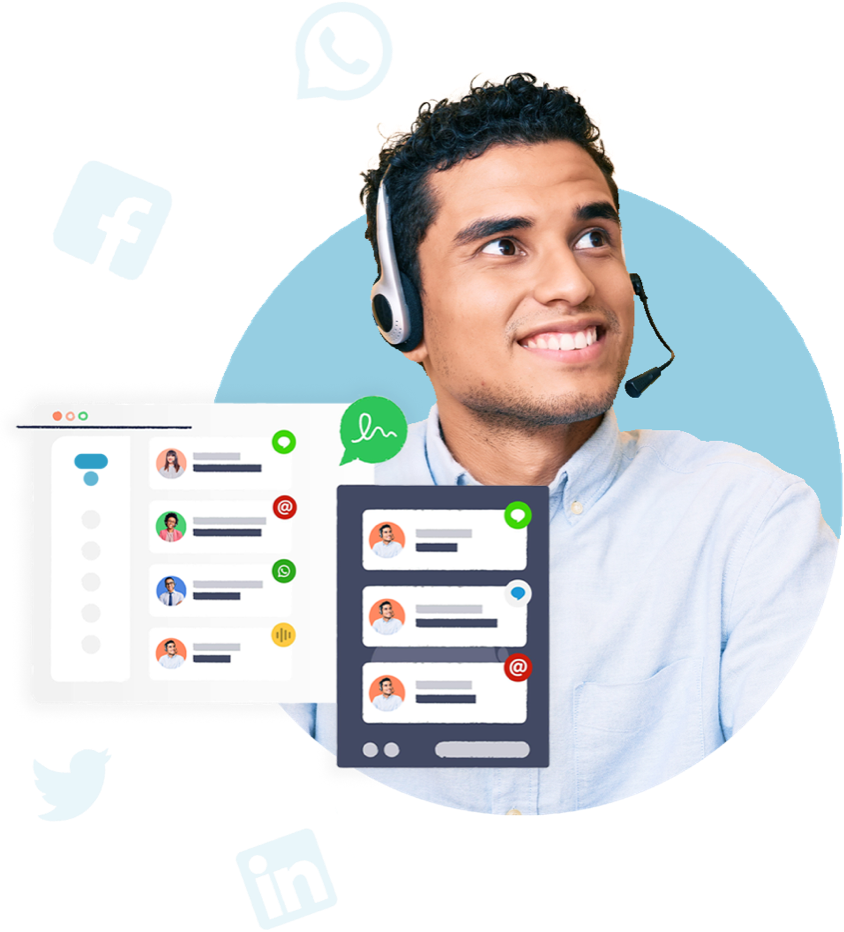 Scalable, Flexible and Agile
Numintec for you
Improve the way you interact with colleagues and customers
with our set of integrated solutions for organisations of all sizes.
We help companies
Reach customers and colleagues, wherever they are.
Connect your customers' expectations with your business goals
Centralise and facilitate all of your interactions in a single platform that serves all your needs
Integrations
Connect all your systems in just a few clicks
and optimise your workflows.