Climb aboard the Numintec cloud
Take your communications to a different level and improve your efficiency, productivity and profitability with the Numintec cloud solutions
Since 2002, our commitment to R&D&I has allowed us to develop a fully cloud-based platform with our own technology that facilitates integration with any other system that our clients may have, as well as our capacity to adapt to their specific needs.
Climb aboard the Numintec cloud, life is better in the Numintec cloud.
More than 3,500 clients
all over the world trust
Numintec
Our ADN
We are a company that engages exclusively in telecommunications services consulting, we are licensed operators specialising in the management of smart communications and customised corporate services in cloud computing technology.
Mission
Smart Communications Customized Cloud Solutions. We are a global cloud communications services company geared towards offering value-added solutions to our clients.
Vision
We aim to be an innovative company and become a reference in cloud-based communications solutions for businesses.
Values
Constant innovation, adaptation to change, high specialisation, teamwork, client orientation with a professional code of conduct and a social commitment.
We are committed to R&D&I
An open, agile and flexible innovation model that helps to support and accelerate disruptive ideas.
Value chain
Accelerate innovation through: Intrapreneurship and collaboration with start-ups, clients and technology centres.
New product development
Marketing and dissemination
Differential business model
Technology
Own solutions and ongoing innovation
Expertise
Extensive experience in cloud communications and our team's differential capabilities.
Client-orientated
Clients are the centre of our strategy. We adapt to specific needs.
Solutions Portfolio
Specialised in customer attention. Oriented towards improving productivity and efficiency.
Numintec holds the following certifications:
ISO 9001:2015
Numintec was the first ICT company to be ISO 9001: 2015-certified, thus guaranteeing constant improvement in the quality of its activities, leading to a constant flow and renewal of products, improved customer service and an optimised after-sales technical service.
INNOVATIVE SME quality seal
Numintec has earned the recognition of the Ministry of Economy and the Treasury on account of its activities in the area of Research, Technological Development or Technological Innovation (R&D&I) in recent years.
ISO 27001:2013
The ISO 27001:2013 certification of our Information Security Management System means that we are ever-ready to deal with any challenges and threats that may compromise the confidentiality and integrity of our clients or compromise our service levels, while also facilitating fulfilment of the applicable regulations and legislation.
ISO 27017:2015
The ISO 27017:2015 endorsement, which certifies compliance with the Code of Practice for information security controls for cloud services attests to our commitment and alignment with globally acknowledged and recommended practices. It is also proof that NUMINTEC has a highly precise and specific control system in place for its cloud services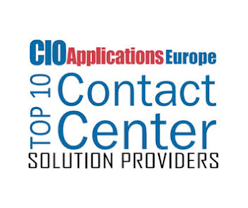 Top 10 Contact Center
The CIO Applications Europe technology magazine places Numintec among the 10 leading Contact Center providers in Europe.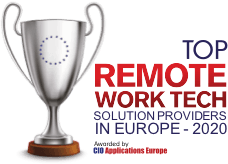 Top Remote Work Tech - Solution providers in Europe 2020
The annual listing of 10 companies that are at the forefront of providing remote works tech solutions and transforming businesses
Are you interested?
Then just complete this form and we will contact you as soon as possible